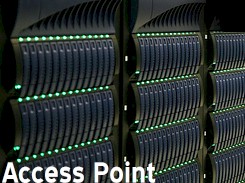 CONTACT ACCOUNT SUPPORT
Use Our Pure-Net Interface To:




Modify Client Account & Services.




Lookup Charges and Payment History Related to Your Account.




Request Assistance or Support in Connection With Your Account.
If you feel you would rather contact our support team directly about your account or billing issue, you can submit a Support Ticket and we would respond to you within 24-48 hours!


PURE-NET ACCOUNT MANAGEMENT SYSTEM

Please use your Client Username, Password and the Last 4 Digits of your credit card to enter our customer portal where you can administer your account. If you forgot your required login information, please use our email address look-up form below to have information send to the email address on file.

Customer Portal Log-In

Client Username:
Client Password:
Last 4 Digits of CC:

ex. 1234


Don't Remember Your Account Credentials?

We can locate your account using the FIRST and the LAST 4 digits of your credit card and the date of the last billed transaction. Account information will be emailed to the email address on file.

> LOOK-UP MY ACCOUNT VIA EMAIL

Email address associated with your account:

Email Address: